Our products:

Our on-line services:

Customer support:
Testimonial
Testimonial from Steve Gellis about Atomic Mail Sender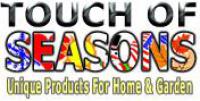 Because of recent ordinance changes on the internet our bulk emails were not getting through to our customers. They were either being stopped by our ISP or the servers. We had to find a way to get our emails out without using these servers. Atomic Email Sender was exactly what we needed! We found it to be as simple as any email program and not only does our mail get through now using their free servers but they get through problem free and faster than Windows email products. If Atomics' other products are as good as this we plan to use them! Want to send bulk emails problem free? Get the Atomic Email Sender! It's great!