Our products:

Our on-line services:

Customer support:
Testimonial
Testimonial from ILKER GÜLENER, Chief Technology Officer about General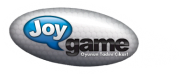 We are using Atomic Products and Live Services such as Tracking services for our number 11 game portal www.joygame.com and for our corporate site www.shr.com.tr for all kinds of email marketing projects. We are very happy with the results.Dealing with hugh amount of lists and campaigns (10 million registered users and daily based campaings ) could be difficult sometimes.But
Atomic Park provided us with an excellent service which is tailored to the needs of our organisation. They have succeeded in email marketing which are specific and relevant to the particular needs of our organisation. They also provided excellent 1-1 specific and individually tailored solutions to staff which was found to be extremely beneficial.
Thank you a lot Atomic Park.